Wrestlemaniacs
Season 2, Episode 14
[[File:|230px]]


"No way, bro. That last french fry is totally mine"

Premiered:
March 22nd, 2012 (Released on Itunes)
Written by:
 
Chris Reccardi and Audie Harrison
Storyboard by:
 
Chris Reccardi and Audie Harrison
Directed by:
 
David Tennant
Wrestlemaniacs is the 14th episode of Secret Mountain Fort Awesome Season 2 and also the overall 24th episode of The Show.
Plot Summary
Edit
Festro and Fart become wrestlers to fight over who gets the last french fry.They both joined WWW (World Wrestling World). Dingle becomes the pretend son of the rich man who decides to sponsor Fart and Festro. Slog becomes the world's biggest wrestling fan and is even willing to throw himself into the ring to save Festro. Gweelok becomes an coach and announcer. The man who sponsors the Bros eventually fights Festro because Fart retires and refuses to fight anymore. the bros all help Festro defeat him, even Fart who comes back. The final scene is Fart and Festro both hurt and taken to a hospital, while insisting that the other should eat the french fry.
The story begins with Fart and the others at
World Wrestling World is an parody of the real-life WWE (World Wrestling Entertainment .
Festro is called Mysterious Jenkins while Fart is called Captain Midnight later during this episode.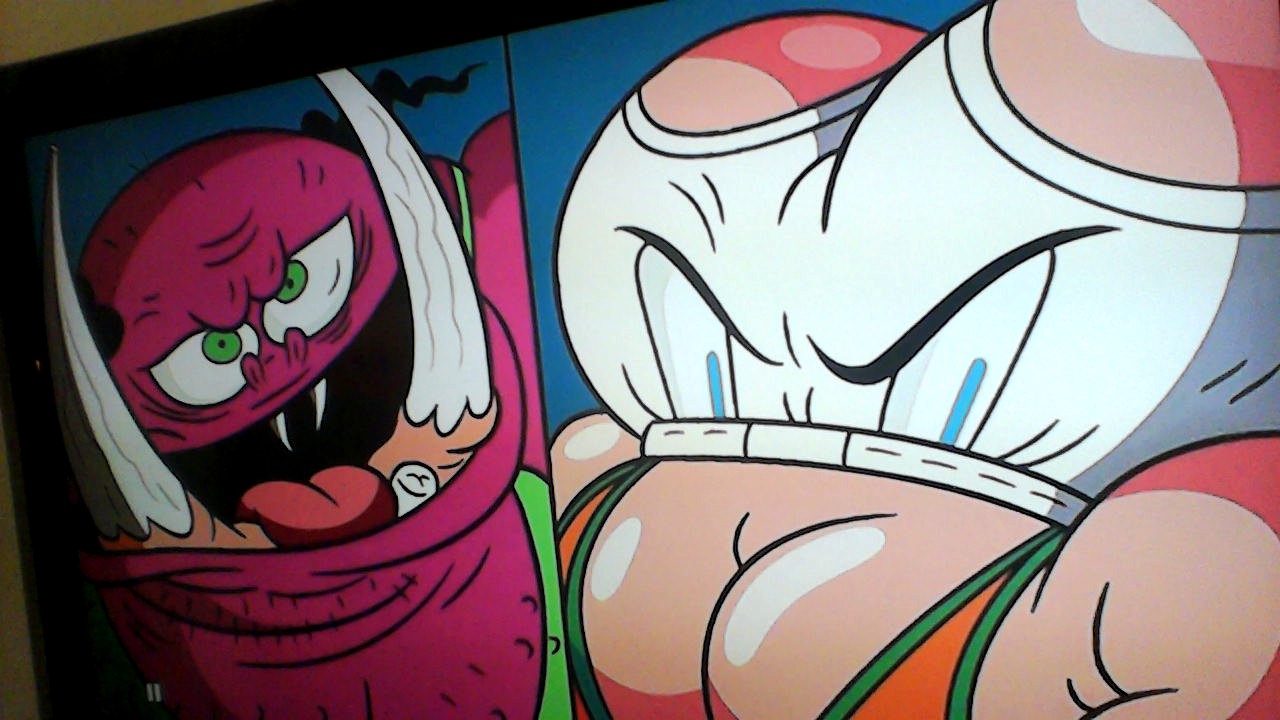 Ad blocker interference detected!
Wikia is a free-to-use site that makes money from advertising. We have a modified experience for viewers using ad blockers

Wikia is not accessible if you've made further modifications. Remove the custom ad blocker rule(s) and the page will load as expected.